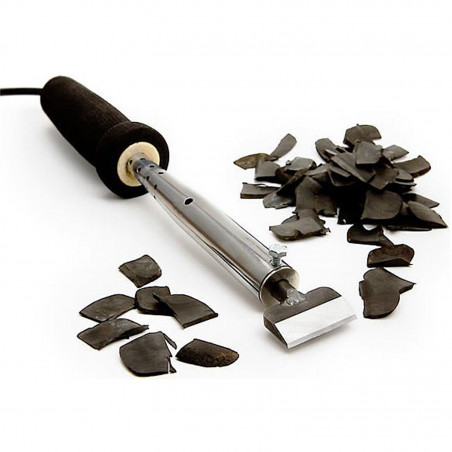  
KnobbyKnife (Cut Spikes)
Resize tires and spikes show the grip and you save time and money ...
Grip mainly depends on the angle of attack or square teats, the height of the spike is only effective on very flexible soft ground (mud, sand).
Security guarantees
Secure payment
Delivery policy
Fast delivery in 48 hours
Exchange or refund
Possibility of exchange or refund in case of problem
 KnobbyKnife retrieves performance grip on off-road tires.
 KnobbyKnife sharpened spikes quickly and easily.
 KnobbyKnife has an oversized handle that insulates heat and gives more leverage and force your hand.
 KnobbyKnife gives pilots a new tire budget to each output.
KnobbyKnife allows a significant savings on the purchase of your tires.
KnobbyKnife saves your time because you are replacing your tires less often.
KnobbyKnife works on all brands of all-terrain tires.
KnobbyKnife is environmentally friendly - with the reduction of tires in landfills.
KnobbyKnife also size truck tires.
Owaka exclusive distributor in France, Belgium, Luxembourg.
No customer reviews for the moment.
Customers who bought this product also bought: